This post may contain affiliate links. The price you pay as a consumer does not change, but I may make a small commission based on your purchase. Thank you for your support!
Wine Wednesday's are BACK on my YouTube channel, and with a whole new theme! Since I love to read and talk about books, I am now using Wine Wednesday's to Read it, and Wine about it! I'm so excited for this new series and can't wait to share more videos with everyone! I had so much fun filming this video, and my husband did an amazing job editing. In fact, if you watch it for anything, watch it for his edits–they are hilarious!!!
I love reading horror, especially in October. During the month of October I will only read spooky books. There's just something about the creepy, scary, spooky books and movies that I can't resist. I love the suspense, the tension, the terror!!!
So in honor of spooky season, I thought I would share a few of the books I've read that creeped me out…horror books I thought were done well. It's hard for me to get scared nowadays because I have consumed so many scary books and movies over the years, but I can still appreciate when a horror book is well written.
Does anyone else like to listen to spooky music while they read scary books? I find that it can add to the creepiness of the atmosphere and further immerse me into the story. So I usually put in my earbuds and play my Spooky Reading Playlist on Spotify. Feel free to add the playlist, just know that there is some really creepy music on it!
1. Salem's Lot by Stephen King
Before vampires were beautiful, misunderstood creatures that teenage girls obsessed over they were monsters and ruthless predators, and King uses this evil to add to the terror and tension in his 2nd novel. Jerusalem's Lot is your typical, small, quaint, pastoral town, also home to the Marsten House, an abandoned old mansion which is rumored that unspeakable horrors have occurred. Our main guy, Ben Mears, has returned to the Lot after many years to write about the house that has always haunted him and hopefully stay there, but finds that the house has been sold. Who would want to live in that creepy old house?
King is very good at writing well developed characters and a suspenseful story. I remember watching the 1979 movie when I was young and having to sleep in my parent's room that night because I kept imagining Danny Glick floating outside the window.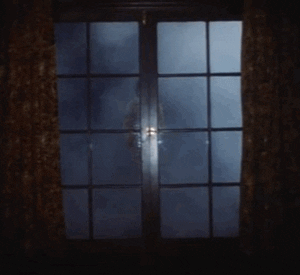 ---
2. And The Trees Crept In by Dawn Kurtagich
And the Trees Crept in is a book that truly creeped me out. The story is about two sisters, Silla and Nori, who have come to stay with their aunt Cath at her manor house, a house that has been in the family for generations. Right away we can deduce that something isn't right about the house. In this claustrophobic atmosphere the house makes noises, Cath starts to go insane, a boy appears seemingly out of nowhere, the creeper man lurks in the woods… and all the while the woods seem to get closer and closer. There's a sense of hysteria and panic as you read it and try to make sense of the madness, and I will say that it does get a little weird before the revelation and ending. I listened to the audiobook version of this, which added even more to the creepiness of the book, because there were some sound effects and spooky music to go along with some parts.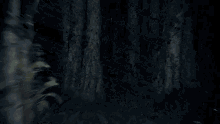 ---
3. Kill Creek by Scott Thomas
Kill Creek is probably one of my favorite haunted house books that I've read. The story is about four modern horror authors who have been invited to spend Halloween night in one of the country's most infamous haunted houses to take part of a live interview, which will become a publicity stunt to heighten interest in them. Seems like a standard trope, right? People invited to stay in a haunted house, but not a whole lot happens in the house. The real horror starts when they leave the house. I loved the mystery of the house and its morbid past, I liked the characters and how well developed they were and how they slowly started to unravel after the events of their house and how the author really preys on the fears of the characters. This was Scott Thomas's first novel, and it was very enjoyable to me.
---
4. The Last House on Needless Street by Catriona Ward
This is not your typical horror novel, and is more akin to a gothic, psychological thriller, and there are lots of layers to this book. There are several narrators, Ted-a strange reclusive man, his daughter Lauren who comes to visit periodically, Dee who lost her little sister 11 years ago and is convinced Ted had something to do with it, and Olivia, Ted's bible-reciting cat. It's hard to say what exactly goes on between all these narrators and in the walls of Ted's dilapidated house, but it's clear that not all is well in the last house on Needless Street. The back cover of the U.K. version sums it up quite well:

"This is the story of a murderer. A stolen child. Revenge. This is the story of Ted, who lives with his daughter Lauren and his cat Olivia in an ordinary house at the end of an ordinary street. All these things are true. And yet some of them are lies." The reading experience was a bit unsettling, and added to the creepiness of the book. Some will love it and some will hate it, but I found it fascinating.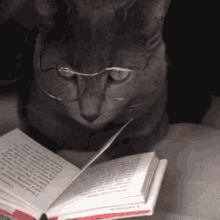 ---
5. House of Leaves by Mark Danielewski
House of Leaves is one of those books that has kind of cult-like following, and people either love it or hate it. I mean right when you open the book you're greeted with the sentence "This is not for you." The book is about a house. No kidding! This house is bigger on the inside than it is on the outside. The owners of the house begin to investigate this with their friends, and film their investigations, which are compiled into a series of short films called The Navidson Record, which garner a cult viewing. A blind man named Zampano attempts to assess the verity of The Navidson Record but dies before completing his works. His neighbor discovers the fragments of his work and calls his friend, a tattoo artist named Johnny Truant. Truant then becomes kind of obsessed with piecing together and ordering Zampano's life work, but begins to suffer a mental breakdown. It's unclear if Truant was the final person to put together the pieces of the story before it made its way to a series of anonymous editors and into circulation. It's a book within a film within a book…Total book inception.
This is a book that you can't get in audiobook format or e-book format, because of the way it is written. This is why people either love it or hate it. You may be turning the book at times, or grabbing a mirror to read passages. There are hidden symbols and codes throughout the text. There are footnotes, and footnotes within the footnotes. Johnny Truant's story is told concurrent with the novel in footnotes. There's even a Facebook group dedicated to this book where people discuss different interpretations, and how exactly to read it (because it can become confusing to some.) This book took me forever to read because I had to take some breaks, but I did find it haunting. I feel like the way it is written kind of adds to the unsettling feeling of the book. House of Leaves is such a labyrinth that stayed with me that I'll probably try to read again at some point.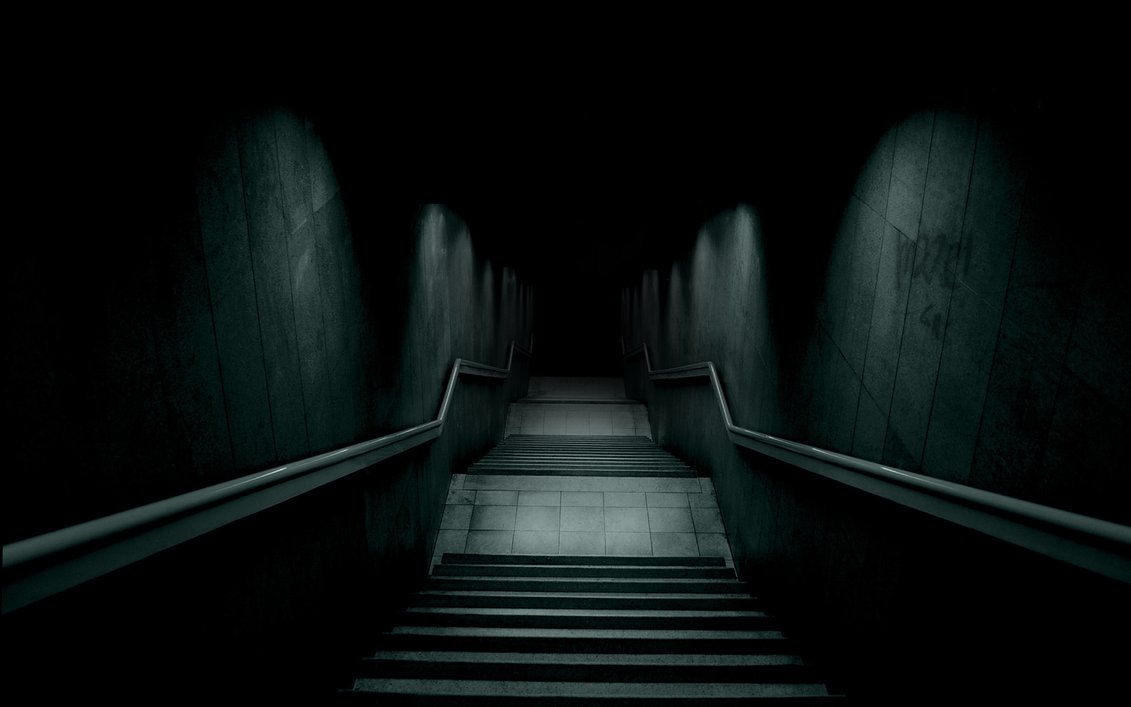 So there you have it, in no particular order, five of my spooky book recommendations. I have some more horror on my TBR that I hope to read this month, and will post my reviews on here of them.
Have you read any of these books? What scary books have you read this month? What are some of the scariest books you have read?? Be sure to leave any horror recommendations in the comments, I am always looking for more scary reads!!